We are constantly looking for new opportunities for our business and expanding our cooperation with partners who are interested in increasing sales channels, territories and connections with new customers. We provide our suppliers with access to new markets and provide modern promotion methods for IT products and services and adapt High-End technologies to market needs.
Our Partners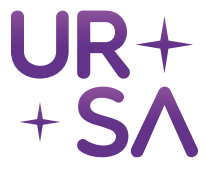 FutureTech Development's own line of IT-equipment, manufactured under the brand name URSA, is a high-tech high-end products for data networks, Wi-Fi networks, routers, security systems, gateways and much more. More information on our website in the section: URSA Products.

Polywell Computers Inc., headquartered in South San Francisco, California, has been manufacturing the highest quality computers since 1987, supplying the U.S. and international markets with the latest computer systems and various solutions using quality components.

Polywell offers a wide range of products, ranging from Intel®/AMD® Desktop PCs and Mini PCs to professional workstations and servers, cloud servers, and SAN/NAS/iSCSI storage products.  Additional Polywell's specialty is in manufacturing high-end custom configurations for various solutions and industries. Polywell company has established a reputation by becoming a recognized leader in personal computing, and its products are regularly reviewed by major publications and received numerous awards, such as PC World's Best Buy, PC Magazine's Editor's Choice, and Infoworld's Buyers' Assurance Seals. Other reviews in Computer Shopper and Cadalyst Magazine have recognized Polywell's products' quality and value.